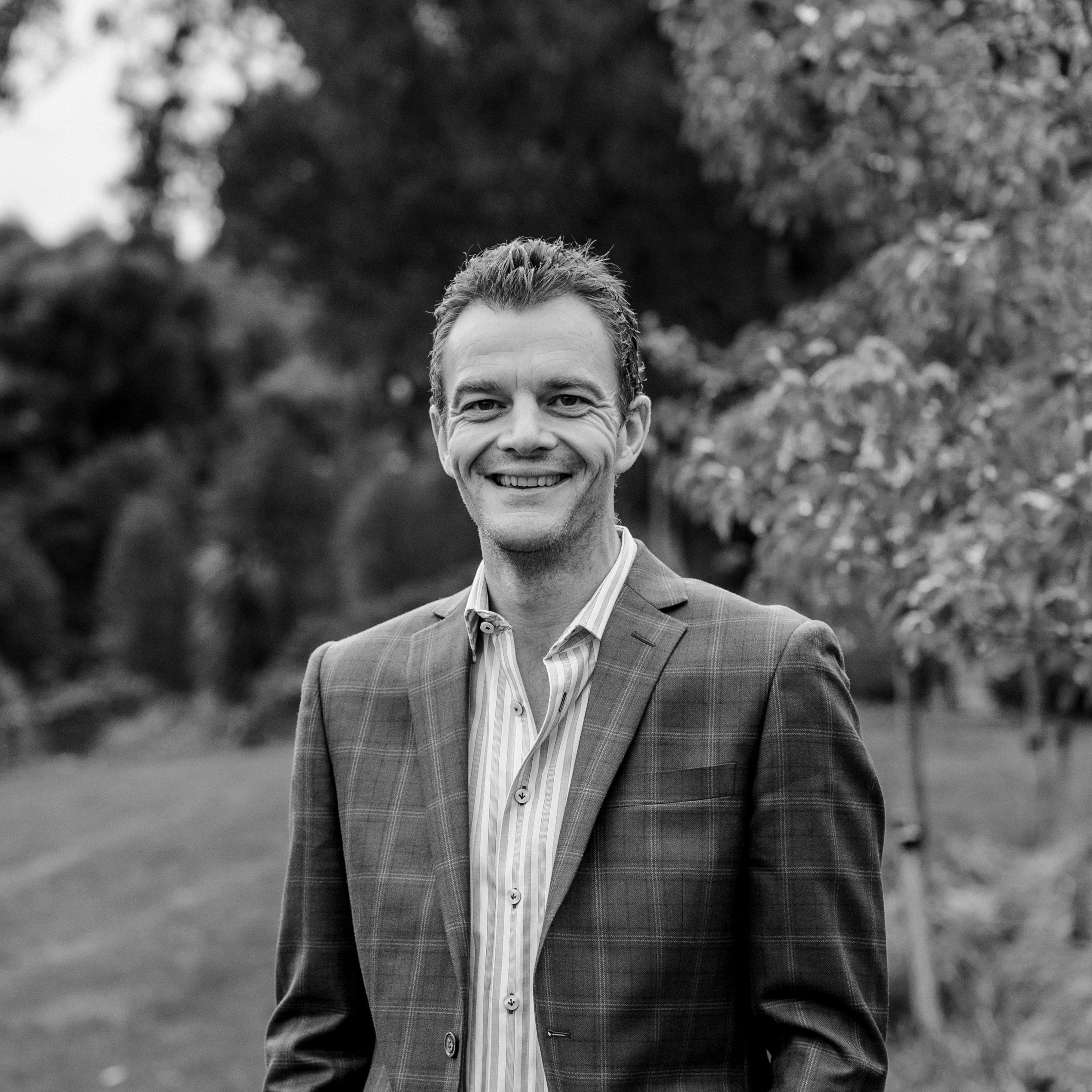 Scott Wishart
Managing Director
Christchurch
Scott is one of the founders and the Managing Director of NZAB. With over 18 years experience in the Agribusiness Banking and advisory industry, including senior relationship and agribusiness sector leadership roles prior to starting NZAB.
Scott has a unique understanding of both farmer and internal bank and regulatory requirements, and uses this experience to lead and develop solutions that enable NZAB to deliver the best outcomes for both farmers and banks.
Mobile: 021 243 8552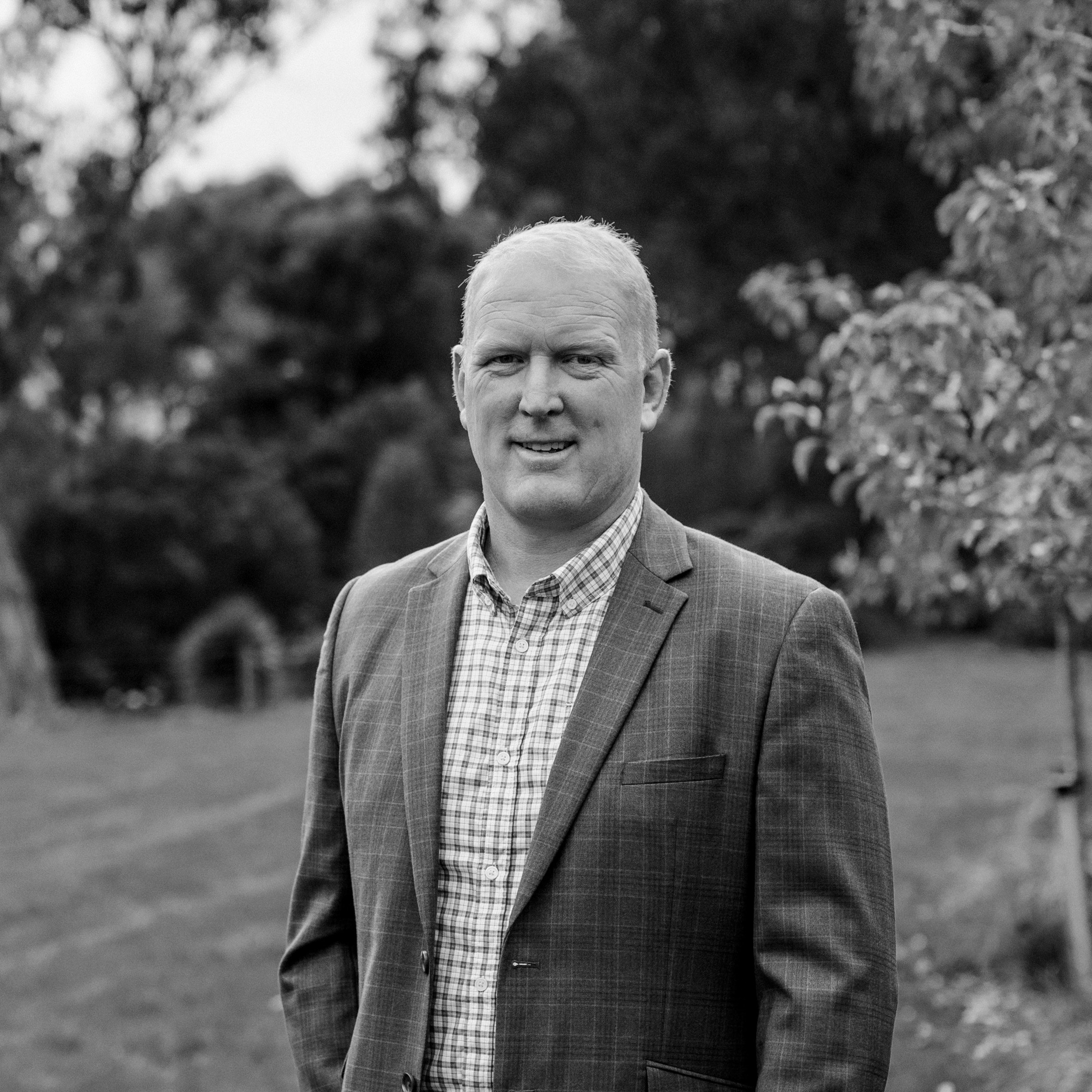 Nathan Henry
Director
Christchurch
Nathan is one of the founders and a Director of NZAB, and has had more than 23 years' experience in the Agribusiness Banking and advisory sector, including overseeing some of New Zealand's largest corporate agribusiness debt exposures. Previous roles include senior leadership and account management.
He has been involved in the placement of bank equity and subordinated debt into farming businesses, which enabled clients to take on significant growth and intensification projects.
Nathan has an ongoing involvement in a farming business in mid-Canterbury and enjoys dealing with all relationships across the agribusiness sector and negotiating great funding outcomes for farmers.
Mobile: 029 200 8235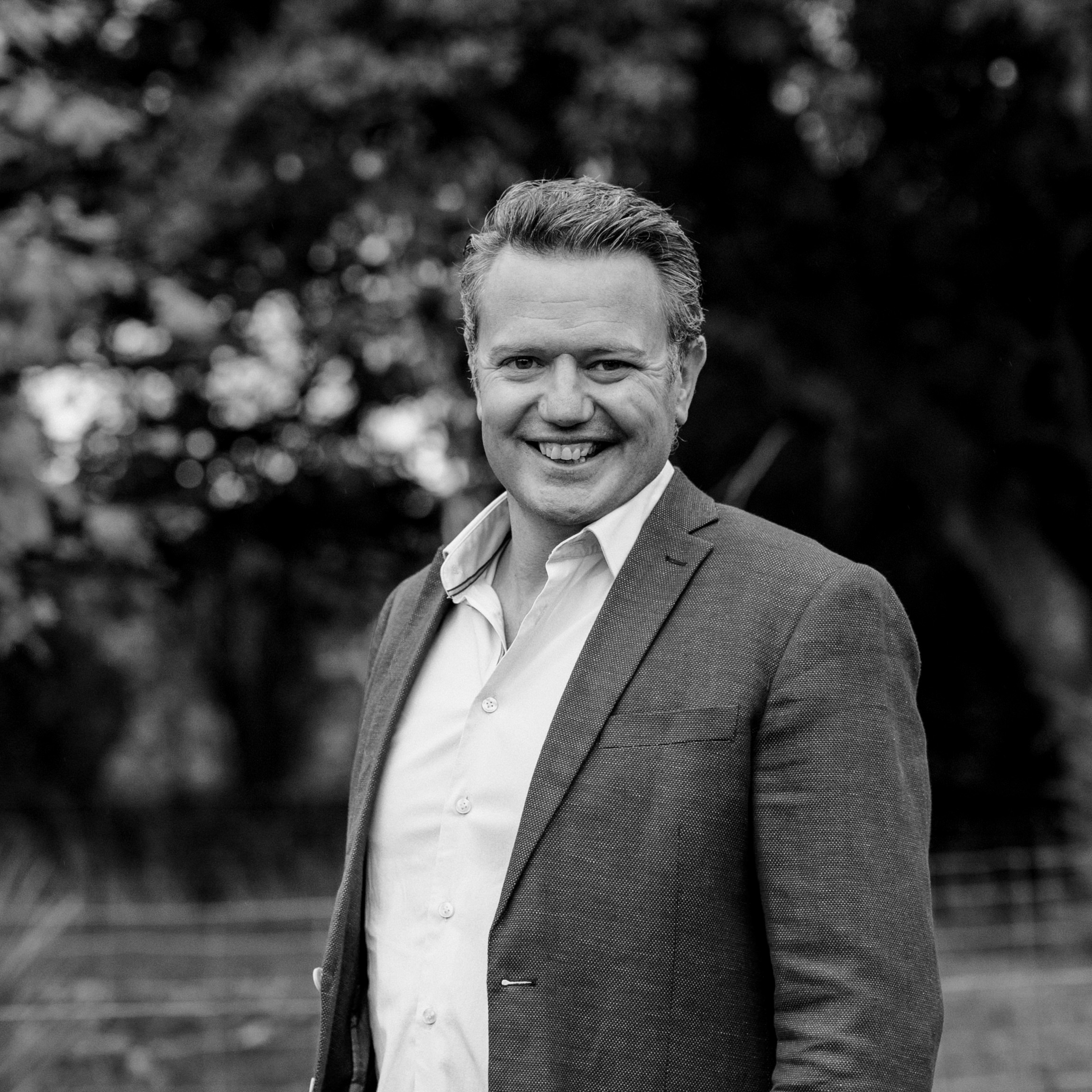 Andrew Laming
Director
Timaru
Andrew is one of the founders and a Director of NZAB and has worked in the Agribusiness Banking and advisory industry for over 22 years. A leading senior banker and recipient of a number of bank awards, he has a wide range of banking skills in both agribusiness finance and credit analysis.
His previous specialist roles include equity partnership formation, governance leadership, and he has become a sought-after expert in debt and interest rate structuring. Andrew has experience in both large and mid-size agribusinesses, and sits on a number of New Zealand's largest farming business advisory boards. He also has significant experience with hybrid debt and equity structuring.
Mobile: 021 907 763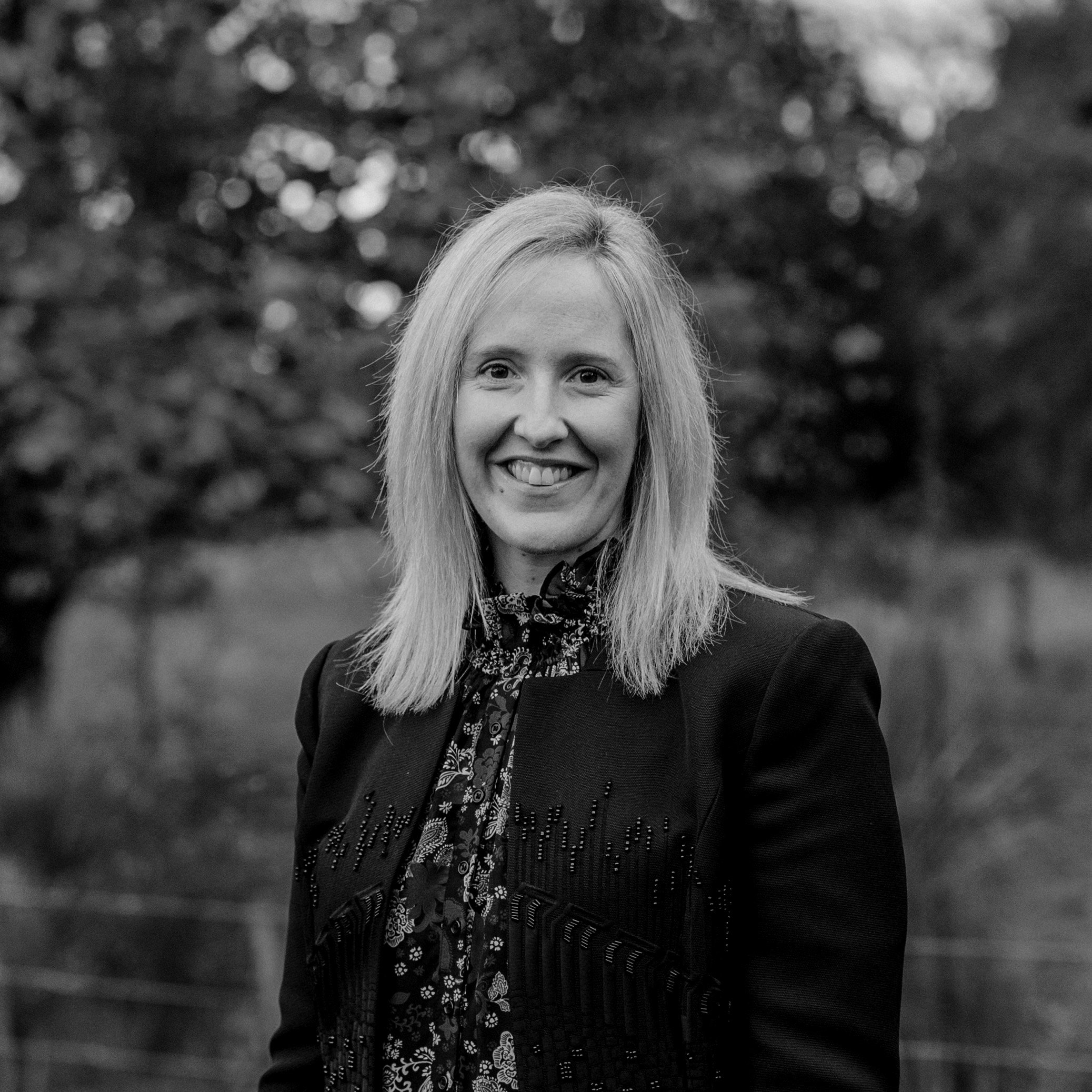 Sarah Galland
Operations Manager
Christchurch
Prior to joining NZAB, Sarah gained over nine years experience within top tier Private Equity and Investment Banking firms in London and Sydney before returning to New Zealand.
Sarah joined NZAB in 2020, her role as Operations Manager is to work alongside the Managing Director, three additional Directors and the NZAB Board. To manage, maintain, and facilitate continuous improvement to all operational aspects ensuring the smooth and efficient running of the business.
In addition to the day-to-day operations, assisting to develop and implement strategic solutions. A large part of Sarah's role is to manage the Human Resources Operational side of the business and work alongside the Chief Financial officer overseeing invoices and accounts.
Alongside the Marketing Head, Sarah's role is to co-ordinate and deliver NZAB's marketing strategy.
Mobile: 021 260 6771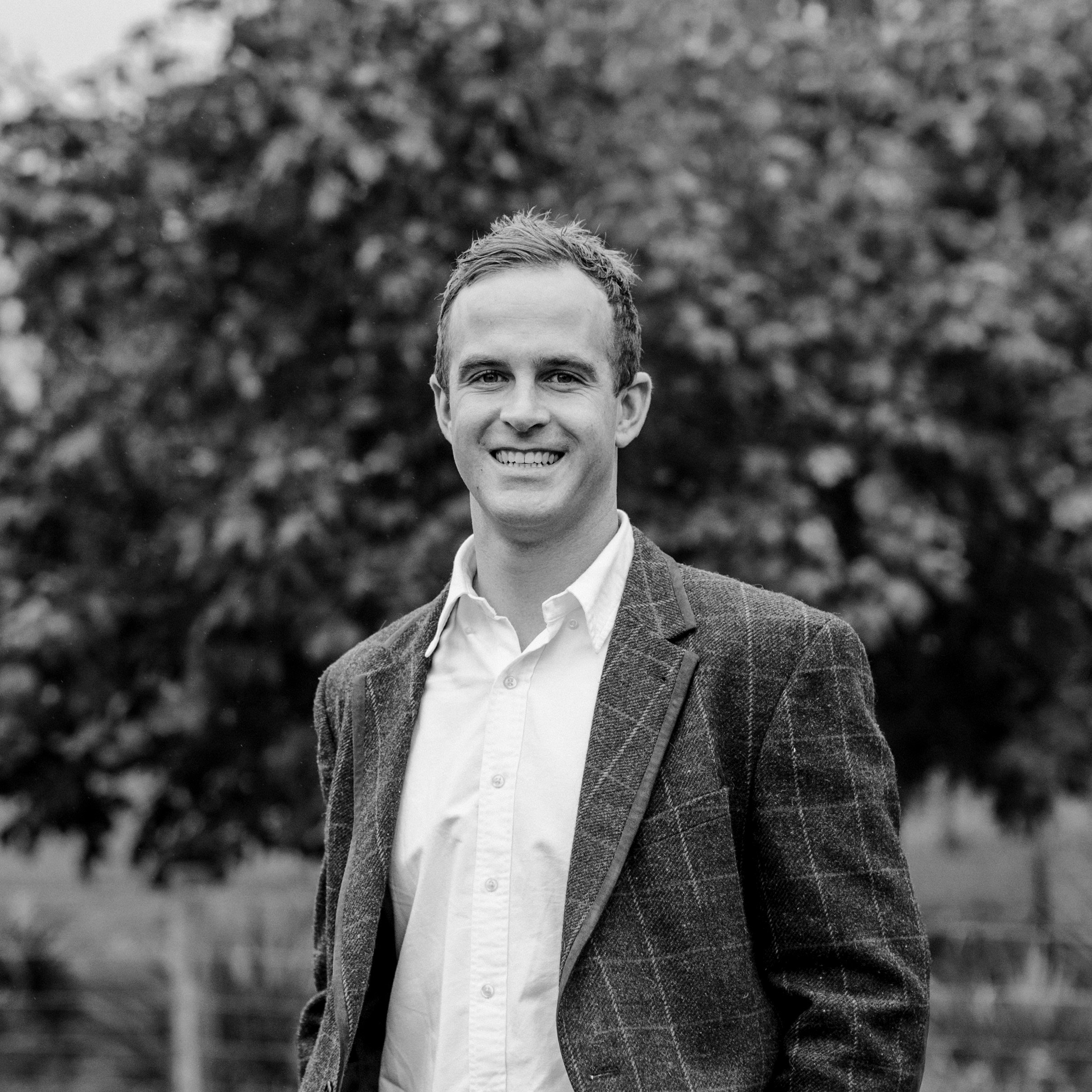 Nick Bell
Client Director
Christchurch
Prior to NZAB, Nick had been working in the banking industry focusing primarily on businesses involved in the Primary Sector. After six years representing the bank where he worked alongside a mix of family operations and some of New Zealand's largest Corporate Agribusinesses, Nick joined the NZAB team armed with the inside knowledge as to how credit decisions are made and what bankers require to be able to support clients funding requests.
Three and a half years into his journey with NZAB, he remains driven by the challenge of working with clients to deliver a clear and comprehensive strategy that ensures complete alignment and understanding between all stakeholders involved in the business.
Nick has been involved with a wide range of transactions across a multitude of industries and prides himself on developing strong relationships that are complimented by his deep understanding of the agribusiness sector and its interactions with the banking market.
Mobile: 021 928 897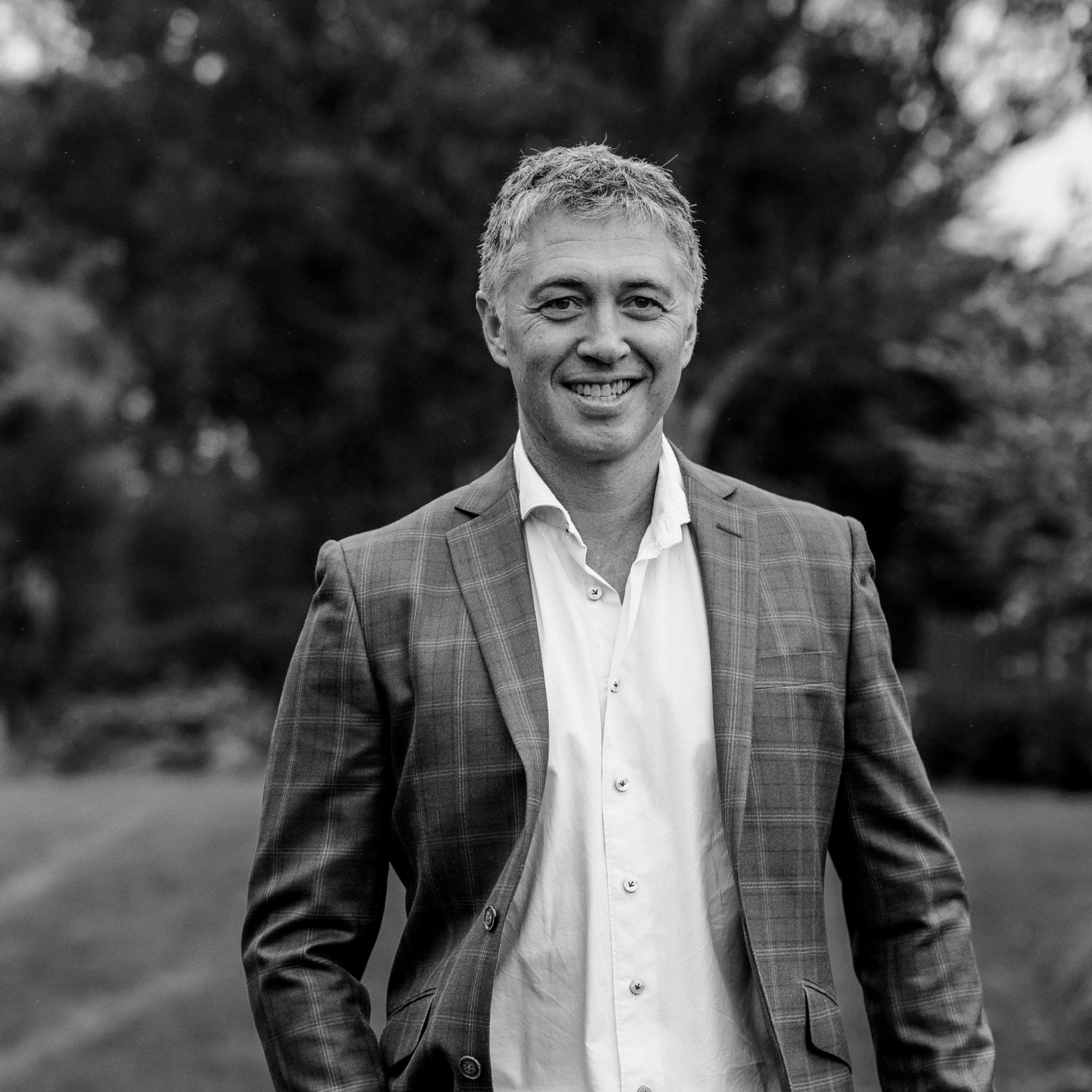 Cam Blain
Client Director
Christchurch
Prior to joining NZAB, Cam had amassed 23 years experience in the Agribusiness Banking industry, managing an extensive range of clients over that time from smaller scale operations in the Southern Hawkes Bay to growing and managing one of the largest Corporate Agri portfolios in the country with clients spread throughout the South Island across a number of primary sectors.
Cam was born and raised on a mixed cropping farm in Central Canterbury and has an ongoing involvement in a farming business in South Canterbury along with a small block near West Melton where wife Lucy, their three son's, and he reside.
His strong relationship skills combined with an extensive understanding of farming systems, banking and regulatory policies puts him in a very strong position to build enduring client relationships whilst offering sound and practical advice to ensure the right outcomes are achieved.
Mobile: 029 200 8101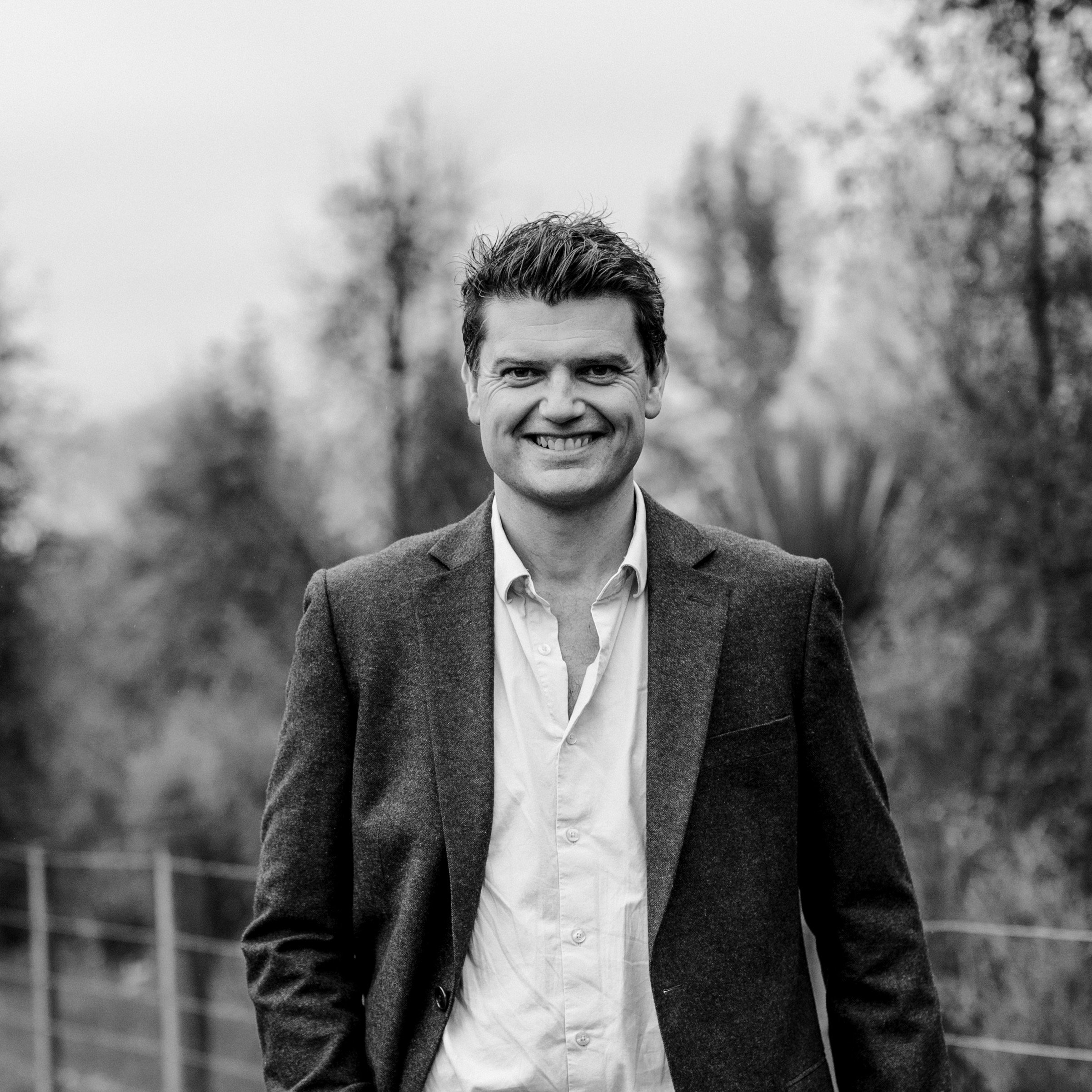 Chris Laming
Client Director
Timaru
Chris is a passionate Agribusiness professional with strong analytical skills and a growth mindset. Chris has over 13 years of experience in the Agribusiness financial industry with relationship management roles for two major Agribusiness Banks, including an acquisition focus.
Chris is particularly interested in how banks work and the different cycles they operate in, and how that influences customer policy. Chris has a strong desire to help customers articulate their business strengths to a financial provider but is also interested in understanding and analysing businesses with a view for improvement in financial performance. Chris becomes a strong advocate for his customers. Their success is his purpose.
Mobile: 027 206 4602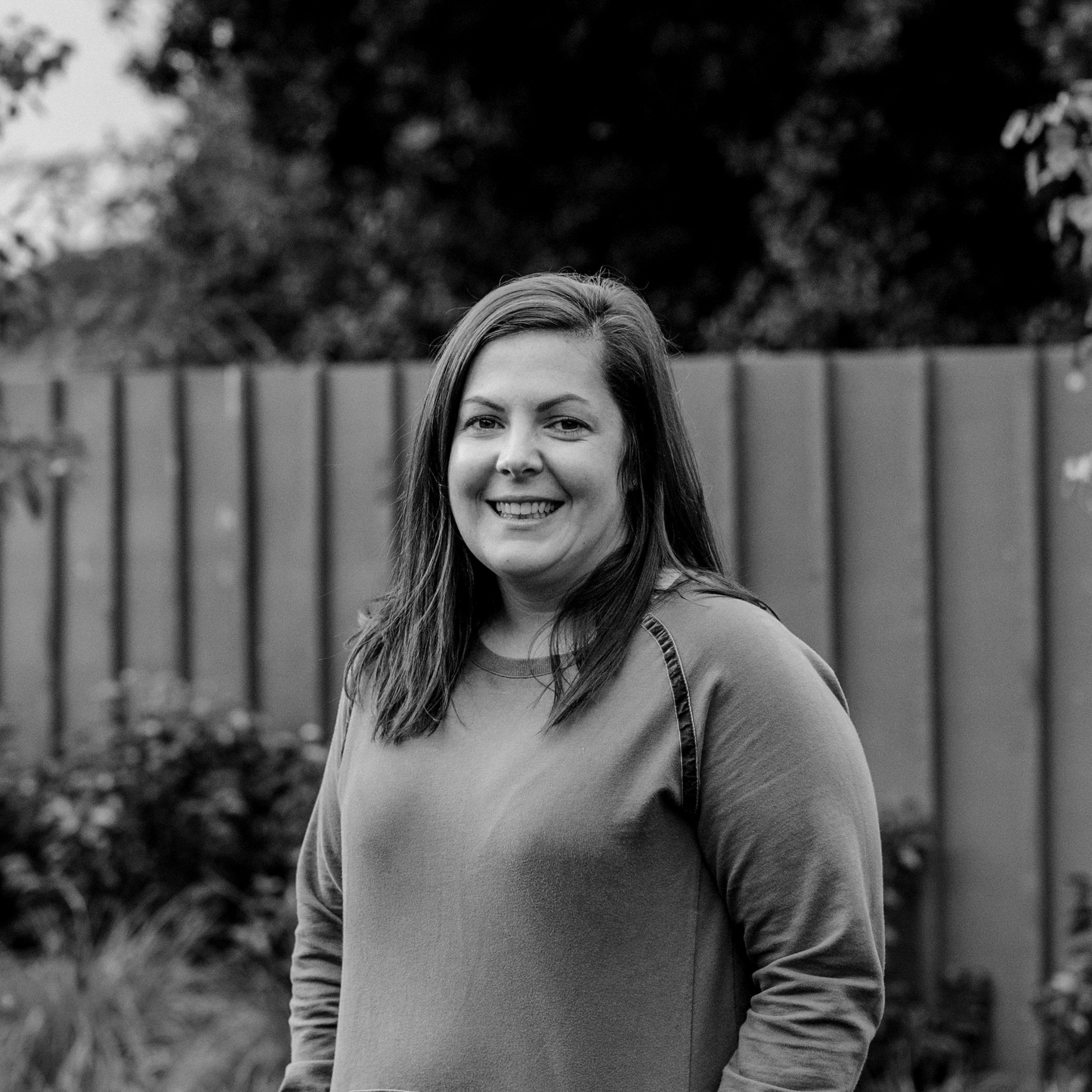 Brooke Cromie
Associate Client Director
Timaru
Brooke was raised on a hill country sheep and beef farm in central North Island, attended Lincoln University, following this, moved to South Canterbury.


Her experience in the Agricultural industry is varied, from practical work on dairy, poultry and sheep and beef properties, to coordinating livestock into meat works and different roles within the rural accounting sector.


Brooke's role with NZAB is to assist the Timaru Client Directors with their customers, focusing on client analytics and reporting.
Mobile: 027 559 9685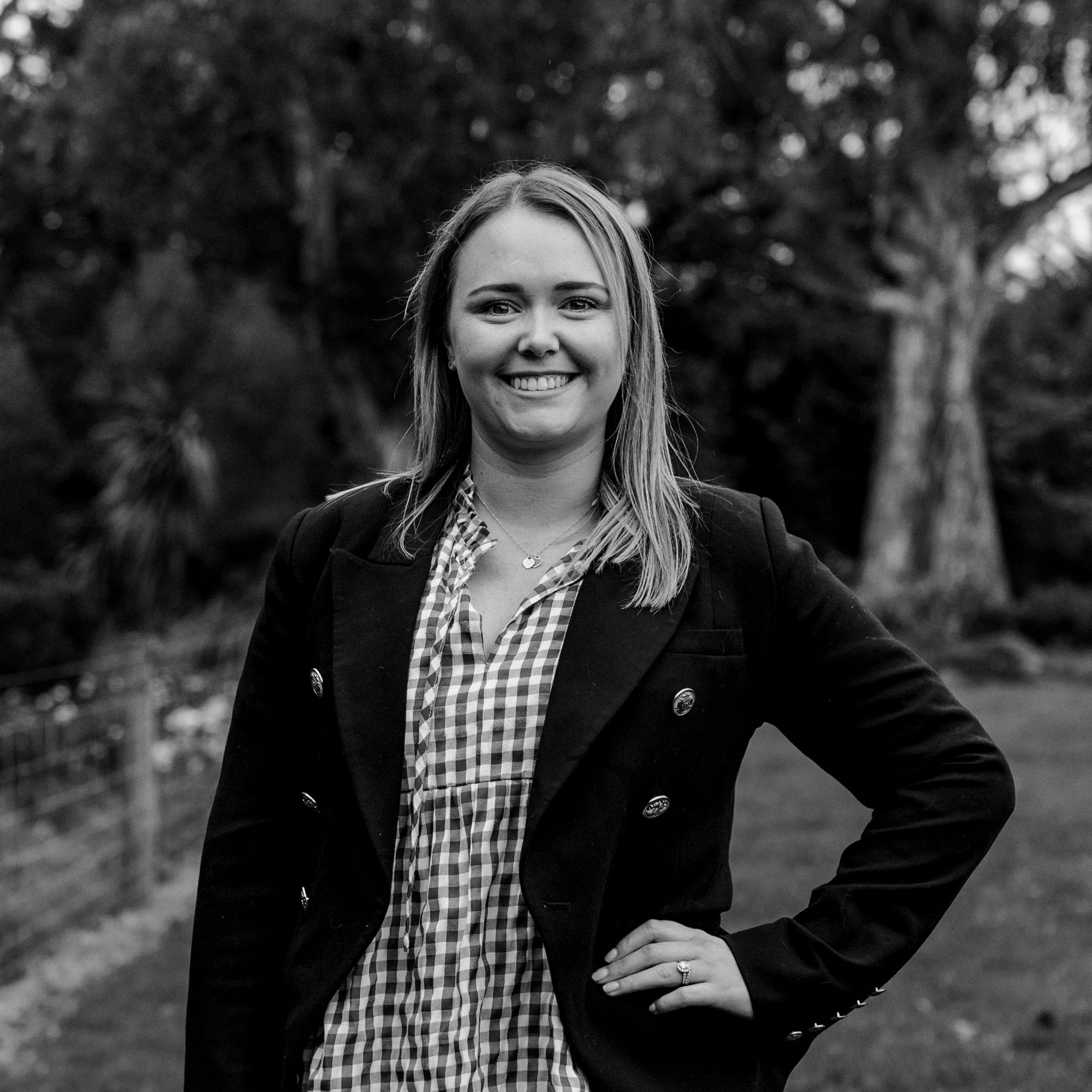 Jordain Beattie
Associate Client Director
Christchurch
Jordain began her career in Agribusiness working for ASB bank for three and a half years. Throughout this time she has had experience in multiple lending tiers, including most recently Agri corporate.
Growing up on a sheep and beef farm in Hindon, Otago, Jordain has a passion for all areas of our primary sector. Her study involved gaining a Bachelor of Commerce (Agriculture) from Lincoln University.
Based with her partner James on a 1,350 cow farm in Mid Canterbury, Jordain is also currently on the Dairy Woman's Network trust board as well as being involved locally as a Canterbury Hub leader for the organisation.
Jordain is passionate about building relationships and helping clients achieve their goals.
Mobile: 027 589 0347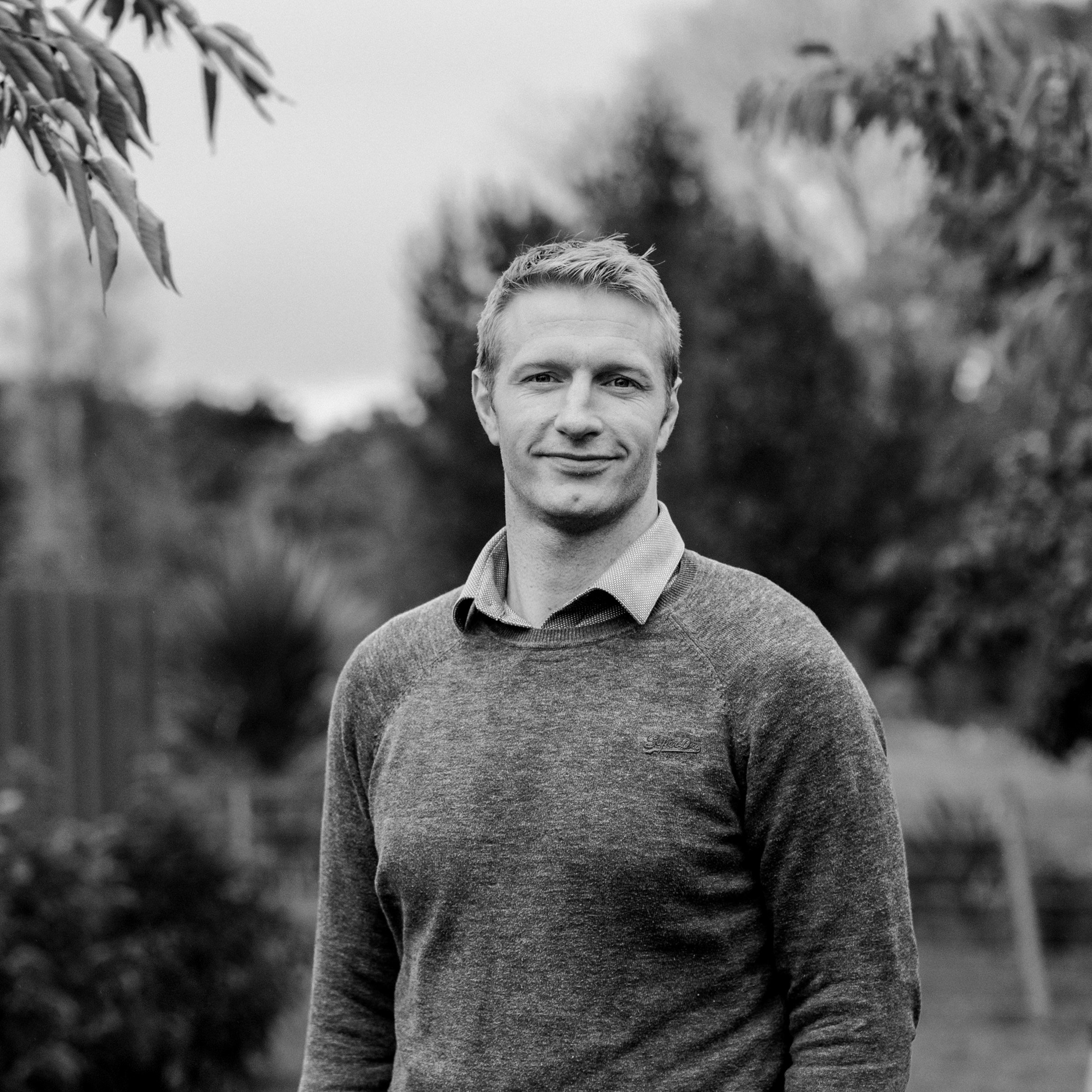 James Schrader
Associate Client Director
Christchurch
Prior to NZAB, James worked in the Agribusiness banking sector for several years in the Southland region, managing a diverse portfolio dealing with a range of primary industry types. James prides himself on his ability to form close working relationships with his clients through a deep understanding of their business and helping them to achieve their desired financial outcomes.
His interest in the Agriculture sector stems from growing up on a dairy farm in the Mid Canterbury region. James has always maintained a close connection to the rural sector and is driven by the enjoyment of adding value to our customers.
Mobile: 021 083 13531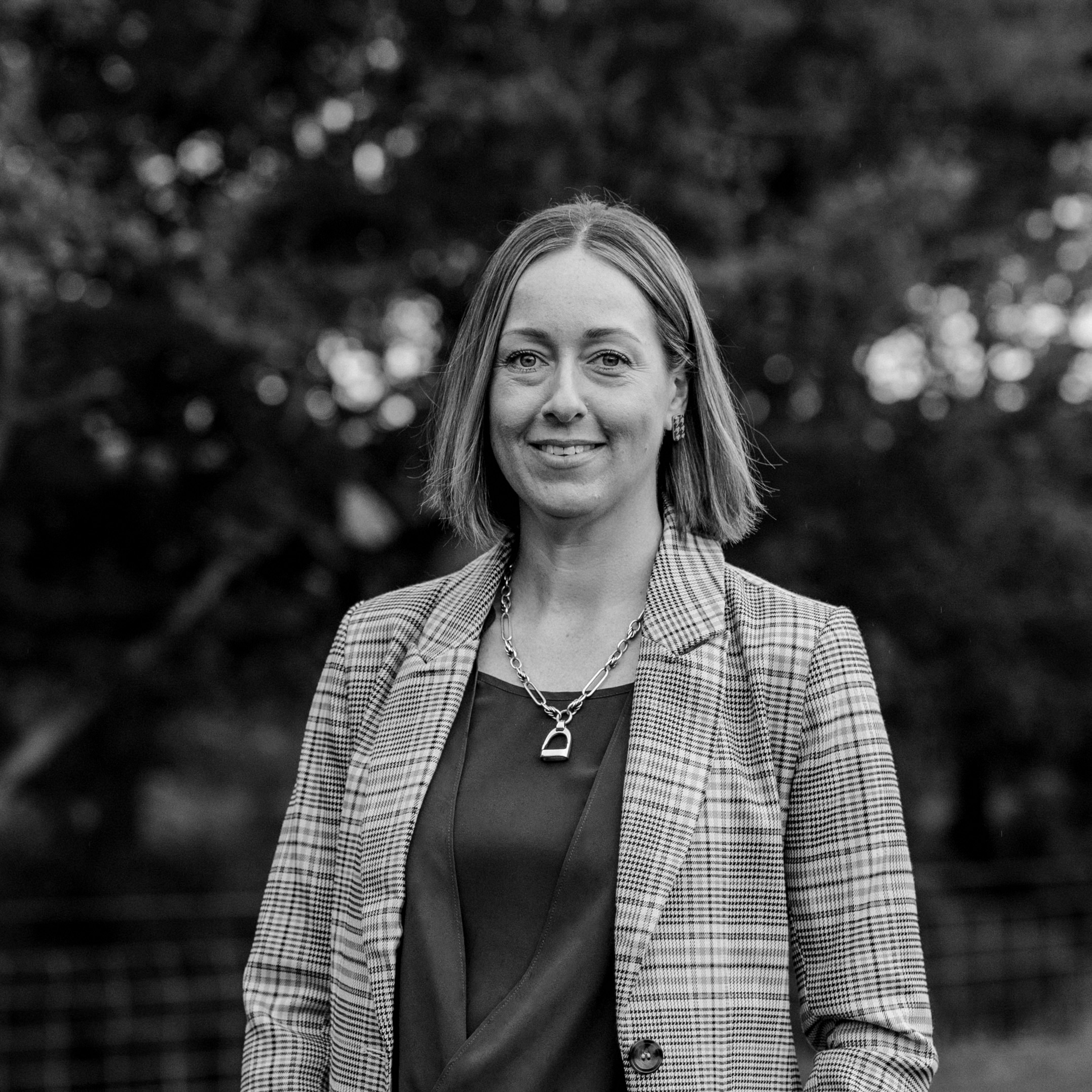 Ashleigh Ulrich
Associate Client Director
Timaru
Ashleigh has 10 years' experience in the banking industry from personal banking through to managing a portfolio of rural clients and most recently as a Sales Manager for a leading New Zealand Agricultural business. She has extensive hands on experience in dairy, cropping and sheep & beef.
Ashleigh was born and raised in rural Manawatu before moving to a South Canterbury high country station with her family. She now resides in Geraldine with her husband Alex and two daughters.
Mobile: 027 665 5799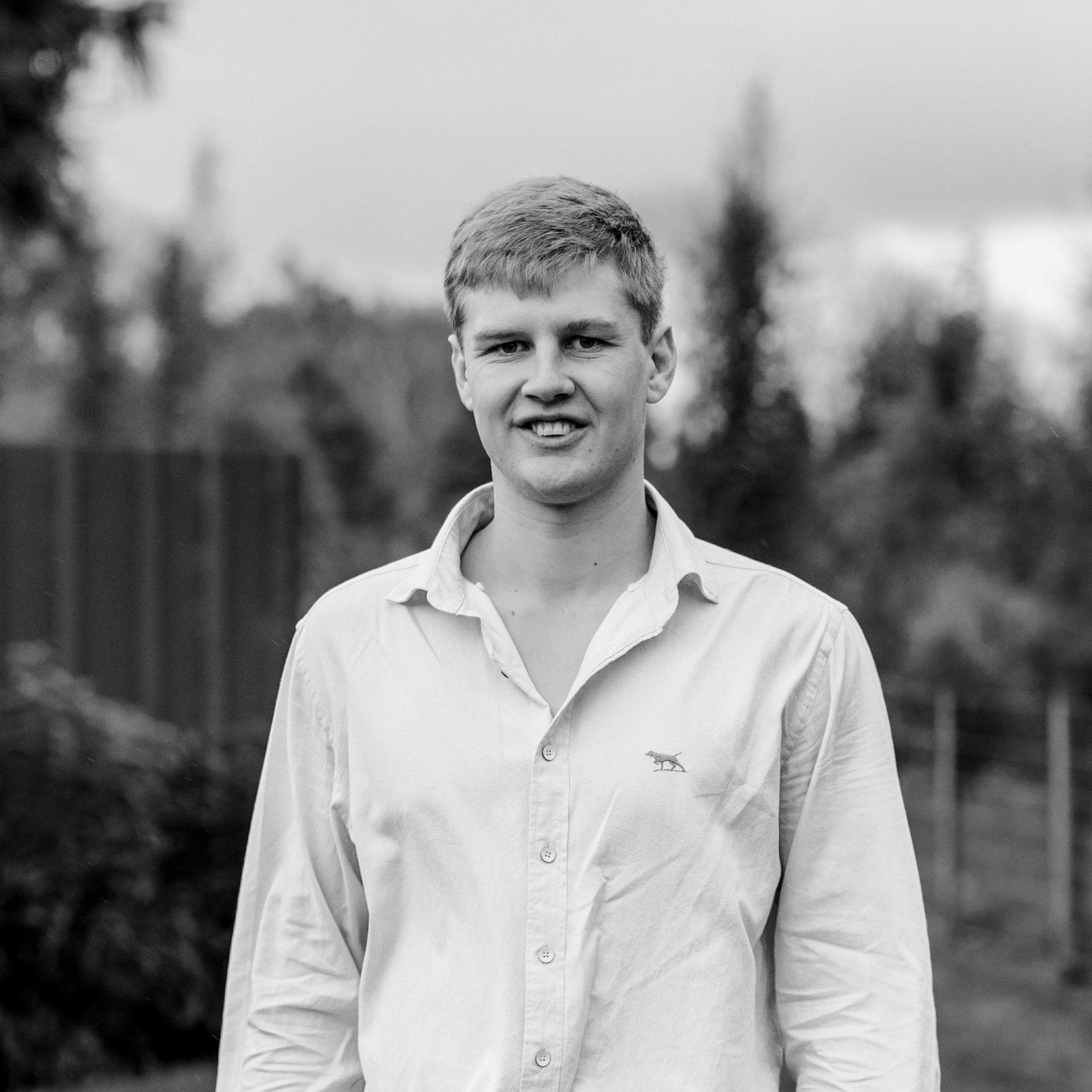 Cameron Smith
Graduate
Christchurch
Cameron grew up on a small sheep and beef farm in Mabel Bush down in Southland, where he spent a lot of his time working on farms.
Cameron recently graduated with a Bachelor of Commerce in Agriculture at Lincoln University and has a desire to make his mark within the Agricultural sector.
Michael McKenzie
Client Director
Southland
A born and bred Southlander, Michael was raised on a deer farm in Central Southland. He has over 13 years' experience in the rural banking industry, holding various client management and leadership roles. Most recently he was Regional Manager for the Southland area for a large Agribusiness Bank. Michael is passionate about the rural industry and working with farmers to achieve their goals and ambitions.
Michael has a young family and is heavily involved in rugby, coaching at a senior and representative level.
Michael joined NZAB in 2020 and is responsible for leading the NZAB brand across Southland and Otago, focusing on empowering farmers to have the confidence to control the financial and banking outcomes.
Mobile: 021 815 270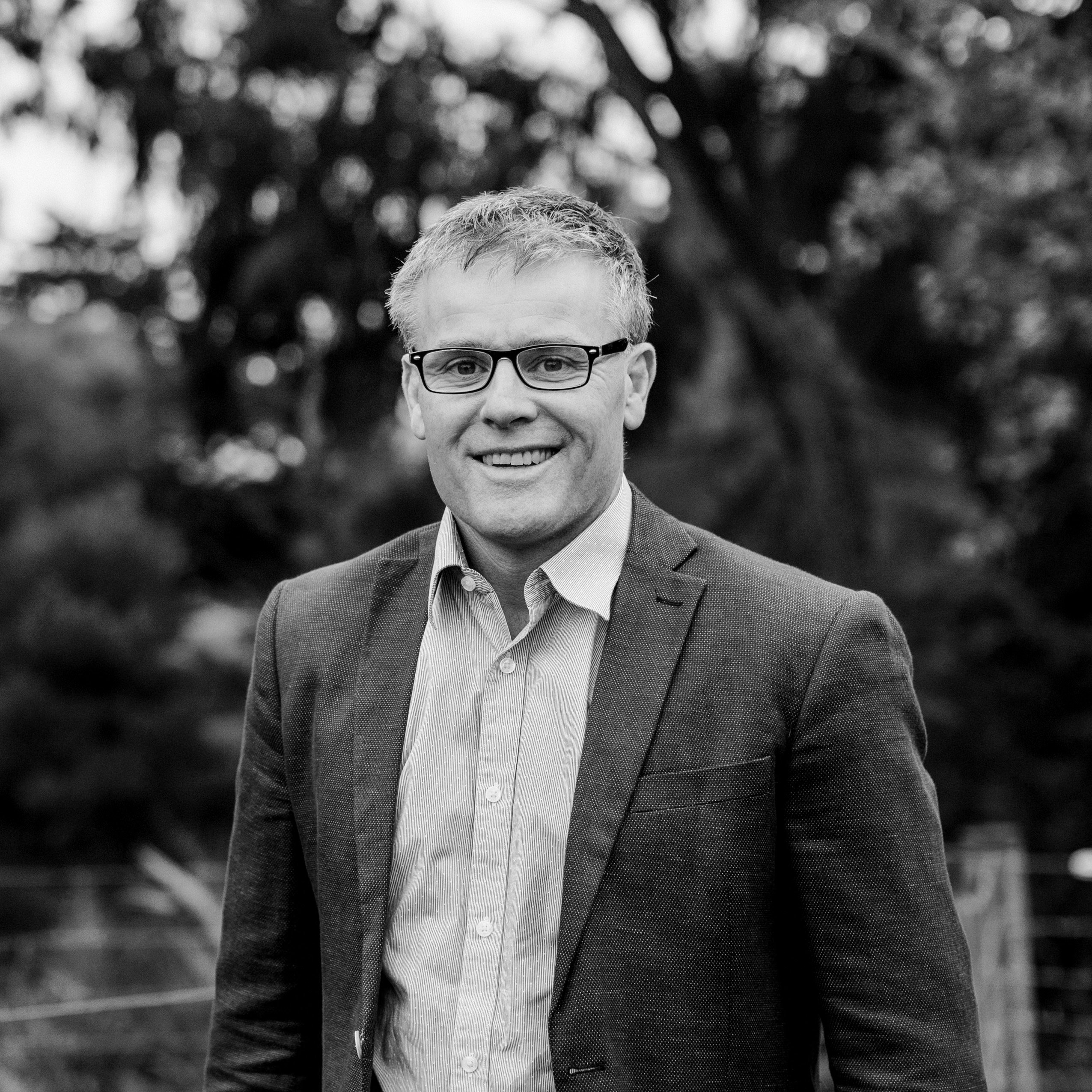 Grant Dermody
Client Director
Southland
From a farming background in Southland, Grant brings an in-depth understanding of the Agricultural sector, his business, banking and financial experience allows him to advise clients to move forward. With 19 years of banking and financial experience Grant is able to strategically focus on getting the best outcomes for his clients.


With a background in executive and operational management and having managed a diverse range of clients in the dairy, sheep and beef industries, Grant will add value to your business through sound Agribusiness finance and credit analysis.
Mobile: 027 520 0006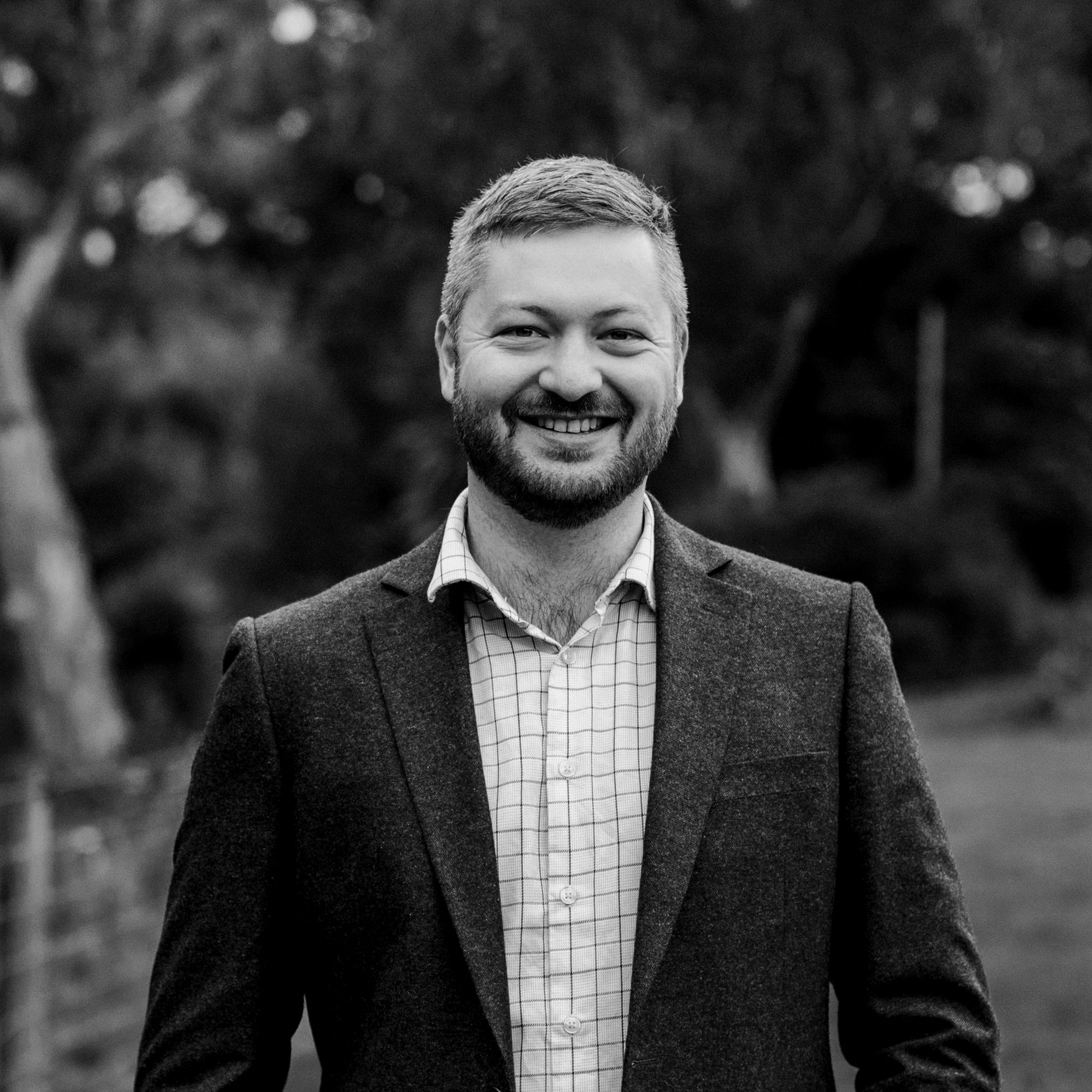 Cameron Black
Client Director
Southland
Cameron comes from an Agribusiness Banking background and has worked in relationship management roles as well as in the large-scale Agri corporate space. With a farming background in Southland, he has an appreciation of the importance of developing and applying practical debt funding solutions that are achievable for farmers.
Cameron is a current rugby referee, who has been highly involved with Young Farmers through various leadership roles and was runner-up in the 2018 Young Farmer of the Year Grand Final.
Mobile: 021 928 472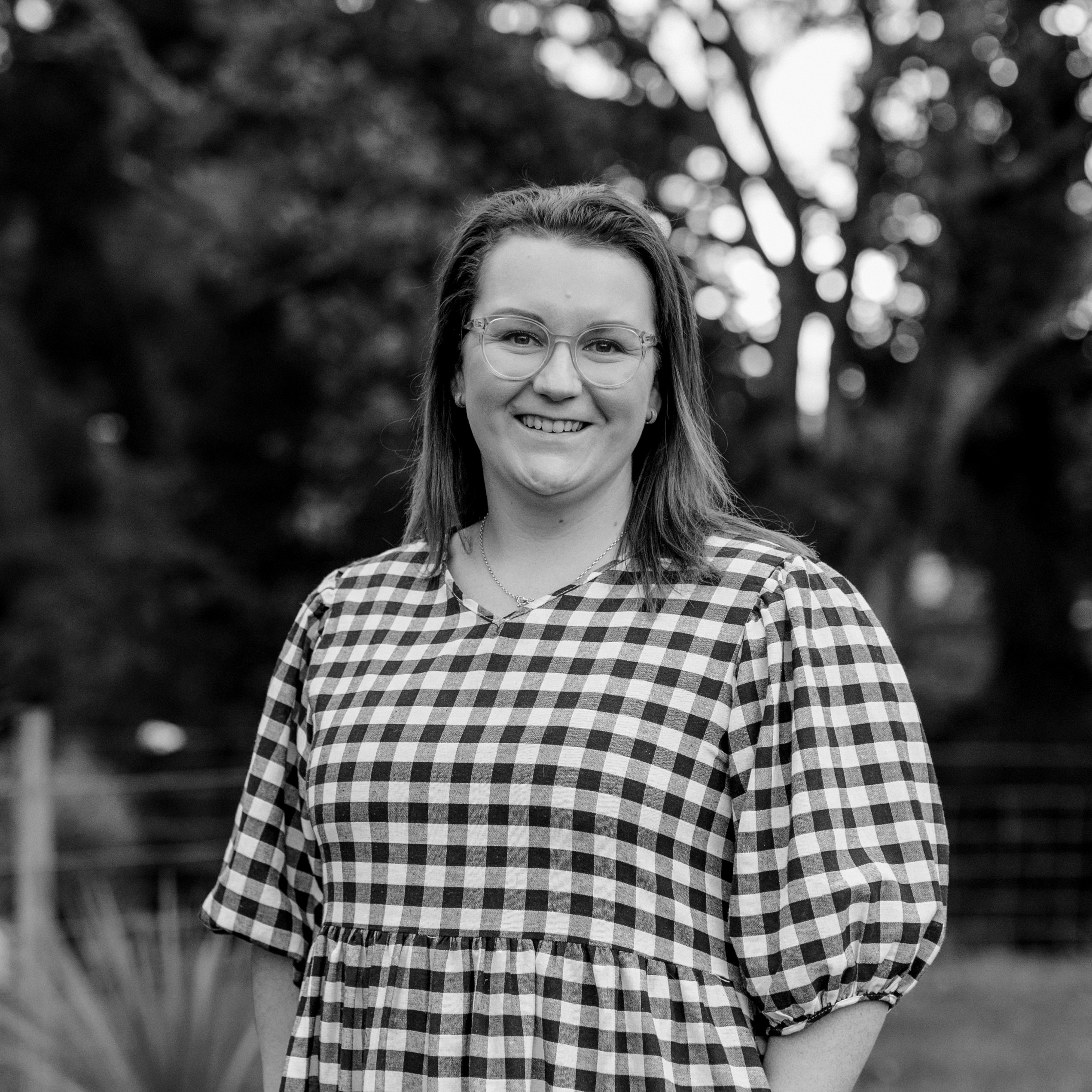 Anna Case
Associate Client Director
Southland
Anna was born and bred in Western Southland having grown up on a Dairy Farm. Graduating from Lincoln University, Anna went on to work in Rural Banking in Canterbury for five years. Anna and her young family have now relocated home to Southland where she joined the NZAB team.
As an Account Manager, Anna has gained experience working alongside other rural professionals and farming families to move towards various goals.
Anna thoroughly enjoys getting to know her clients and is driven to see them succeed. Her sound understanding of banking processes will add value to our client's business.
Mobile: 027 349 7967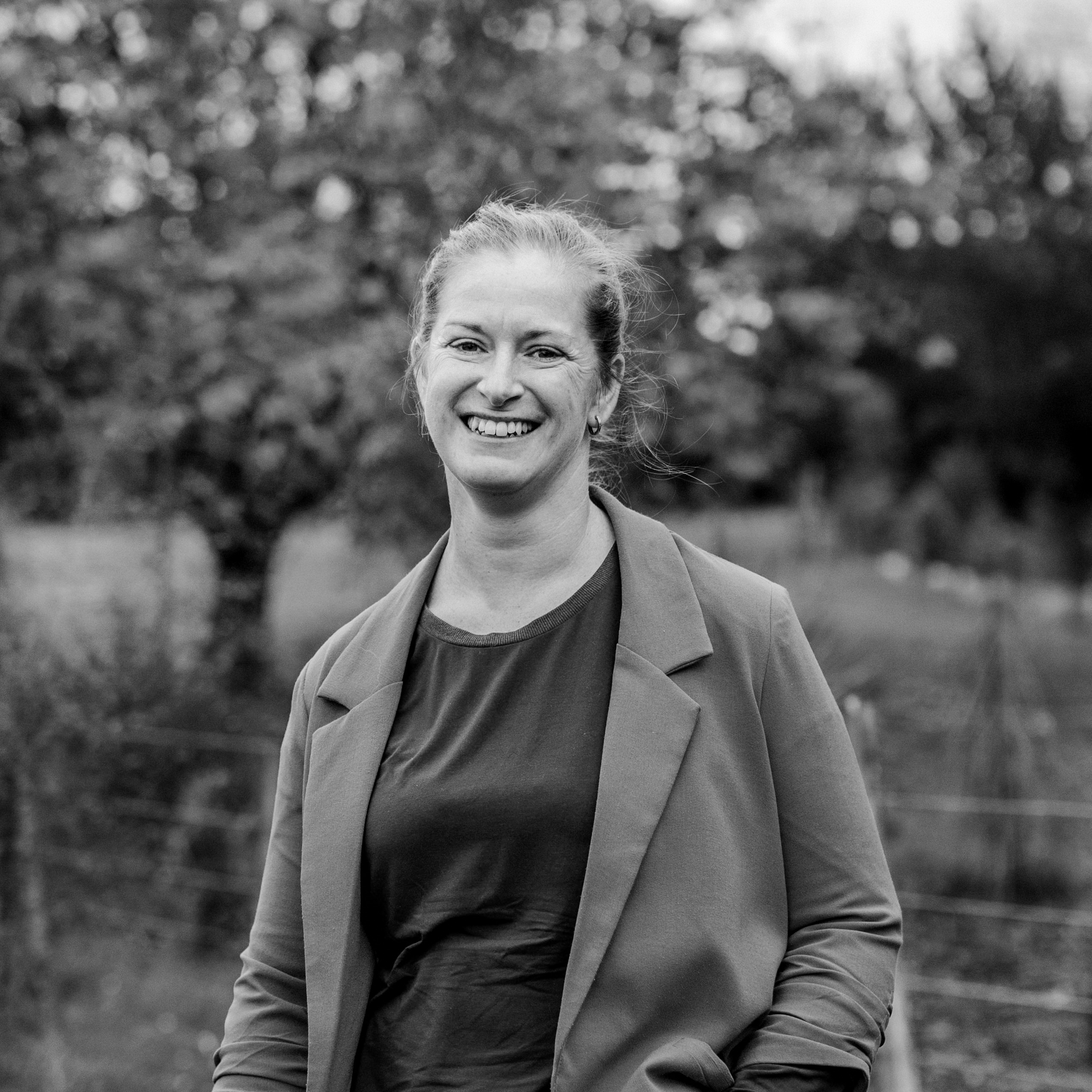 Jenn Rooney
Associate Client Director
Southland
Jenn has had a varied career having spent over eight years as a neonatal intensive care nurse before changing professions and becoming a chartered accountant. Jenn was an auditor for four years and has also worked in financial and management accounting roles for over four years. Jenn's nursing background has provided her with excellent communication skills and strong analytical skills from her auditing background.
She was born and bred in Southland and returned back to Invercargill in 2019 with her family after 12 years in Dunedin. Family is an important aspect of Jenn's life.
Mobile: 027 285 1444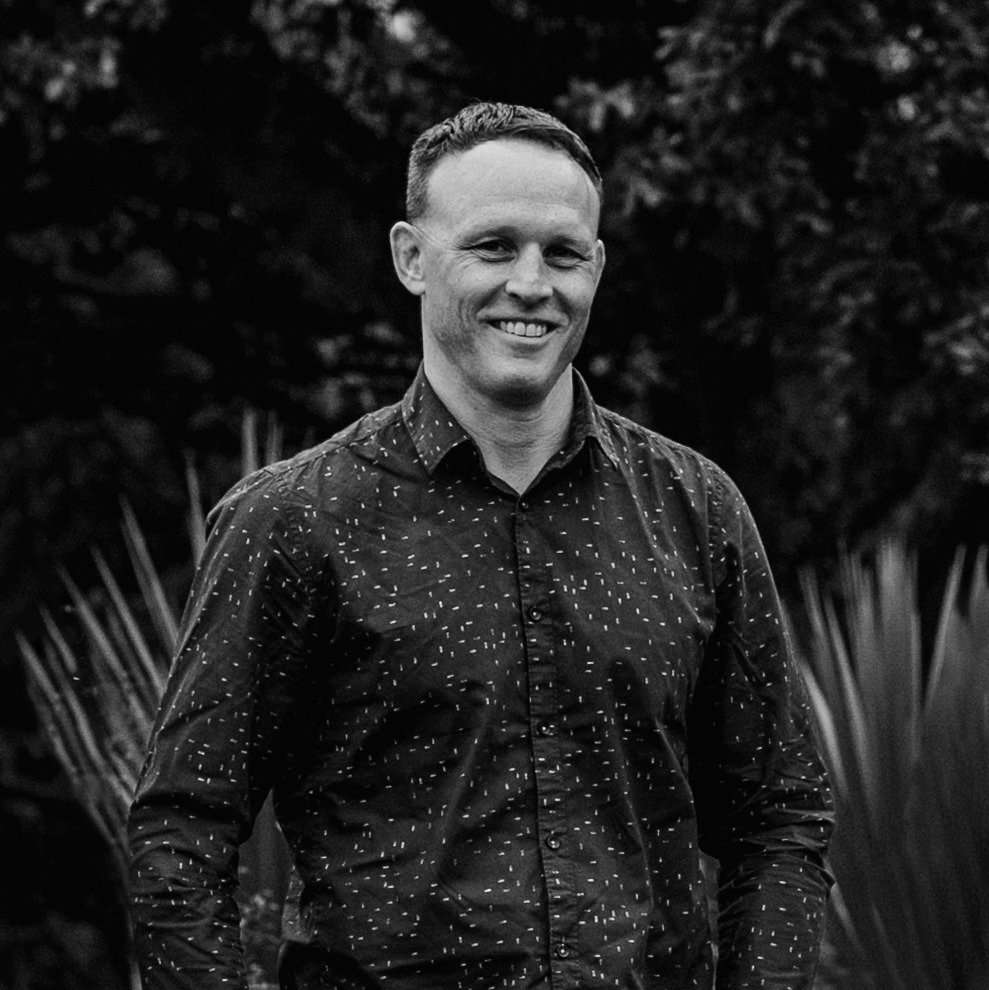 Brendan Clare
Director
Palmerston North
Brendan is a shareholder and Director of NZAB with more than 14 years' experience in the Agribusiness Banking and advisory industry.
Prior to NZAB he had five years managing a corporate agribusiness portfolio of clients in the wider Manawatu area. Brendan has dealt with clients ranging from contract and sharemilkers through to large scale Agribusiness clients across a wide range of primary industries.
Brendan also farms in partnership a family owned irrigated sheep and beef property.
Mobile: 021 290 0239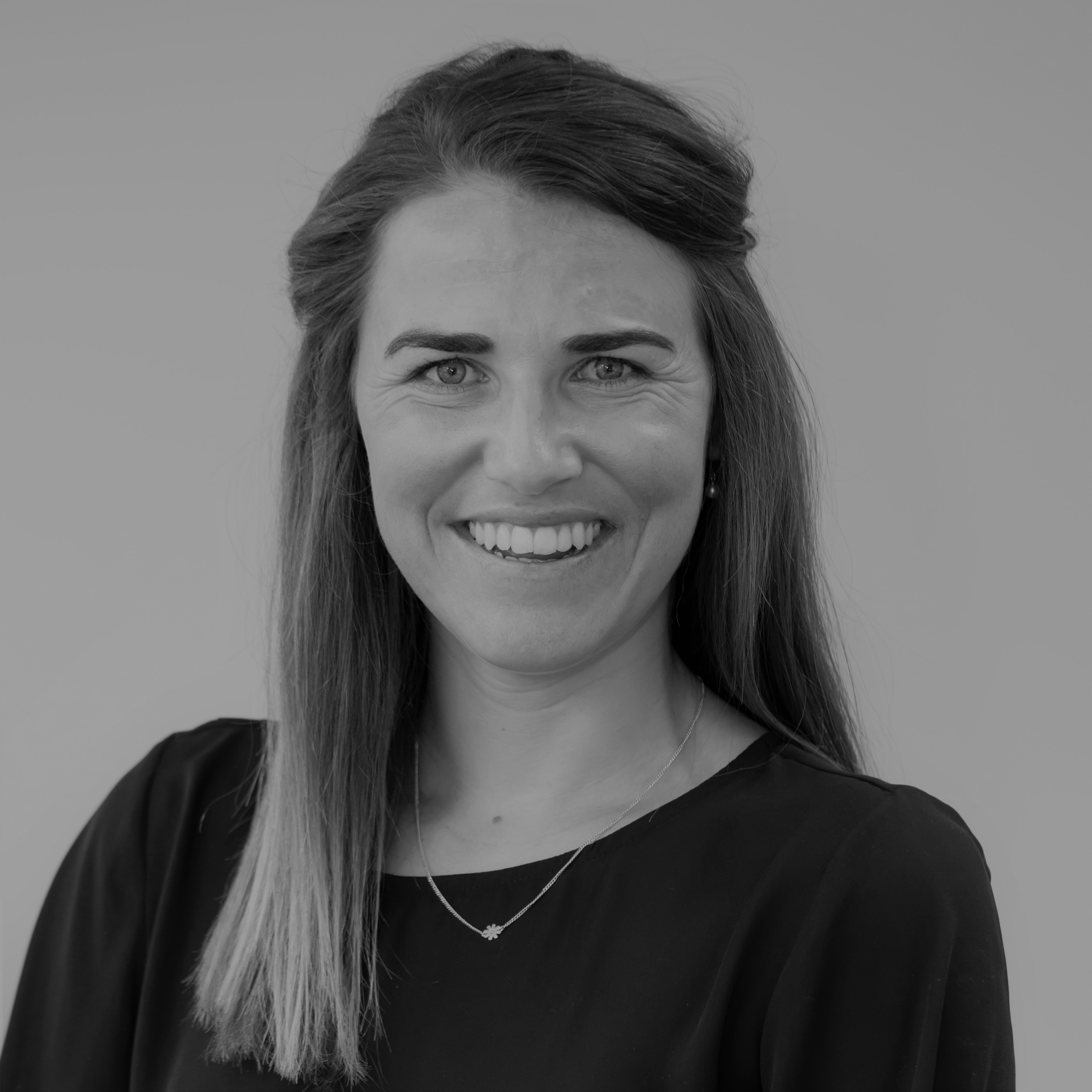 Charlotte Grogan
Client Director
Palmerston North
Charlotte was born and bred in Taranaki on a dairy farm just out of Okato. After graduating from Massey University she took on a role with an Agribusiness Bank. This lead to her working as a rural manager in Taranaki, and more recently a role in the Agri sector in Manawatu, before joining the NZAB team.
As a Rural Manager Charlotte accumulated a wealth of experience, working with many families and enterprises, to successfully grow their rural business. Charlotte enjoys working with clients to help them understand and achieve their goals and be able to clearly articulate them to their banks in order to better their business.
Outside of work Charlotte and her husband Tom lease a sheep and beef farm just out of Palmerston North.
Mobile: 027 233 6608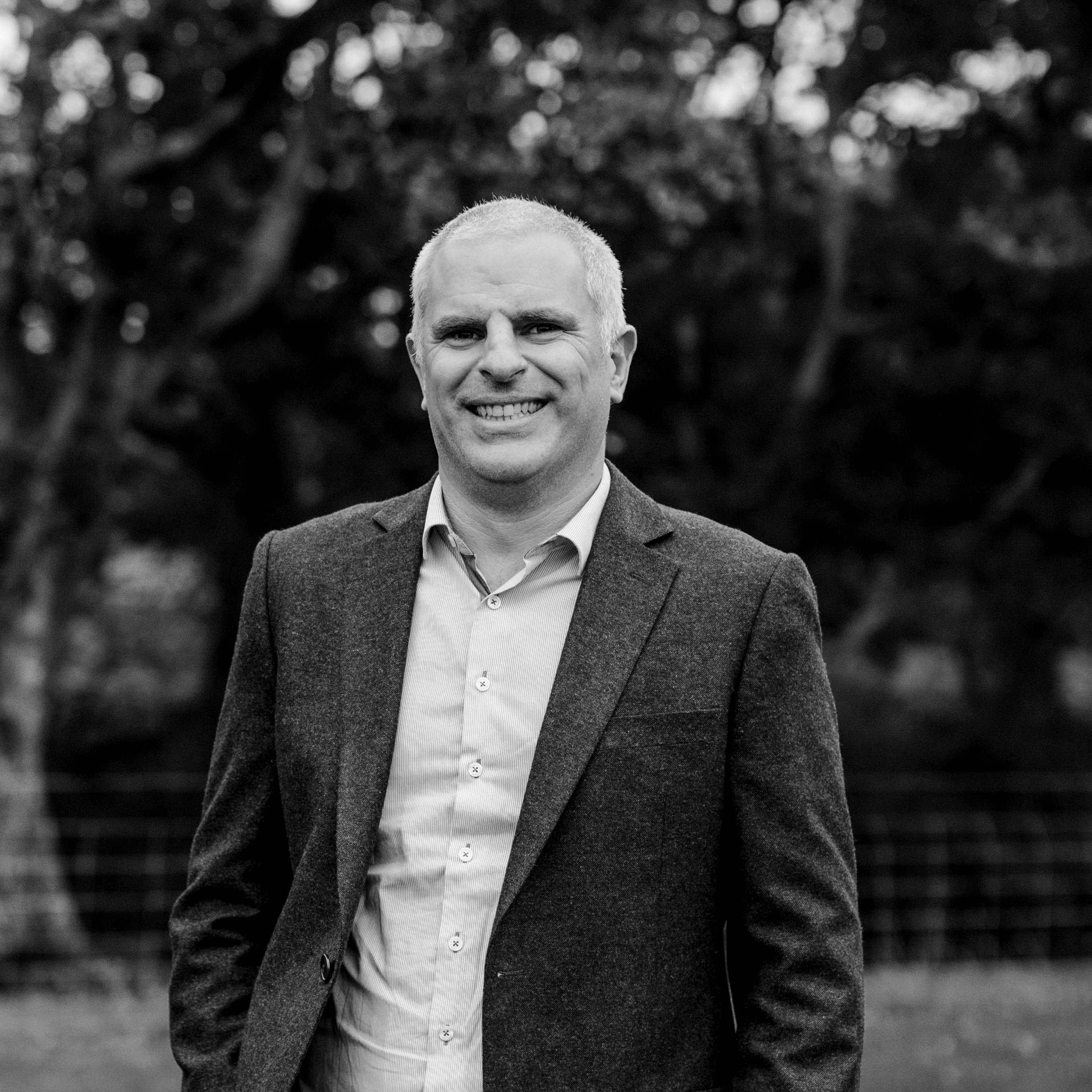 Mike Parr
Associate Client Director
Palmerston North
Mike has six years' experience in the banking industry, working for two of the major banks. He is a Registered Property Valuer with seven years' valuation experience before moving into the banking industry.
Mike grew up on a dairy farm in the Waikato and his strong credit and financial analysis skills adds great value to our customers.
Mobile: 020 4112 1899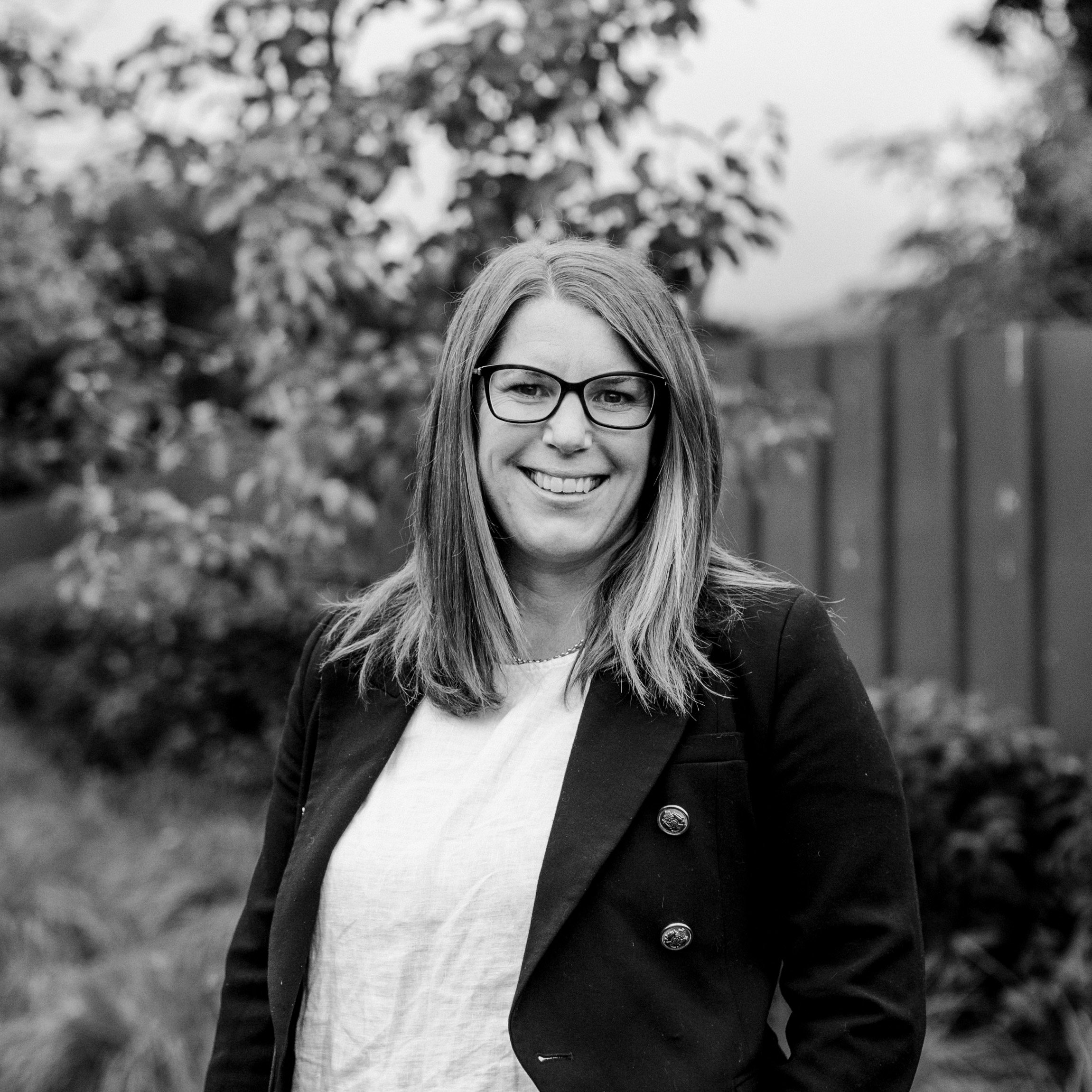 Rachel Burton
Associate Client Director
Palmerston North
Rachel has joined NZAB after a varied career in business banking with two main New Zealand Banks.
Her role is to assist the Palmerston North Client Directors with their farming customers – focusing on analysis, strategy and business presentation, client management and regular management reporting.
Mobile: 027 608 2364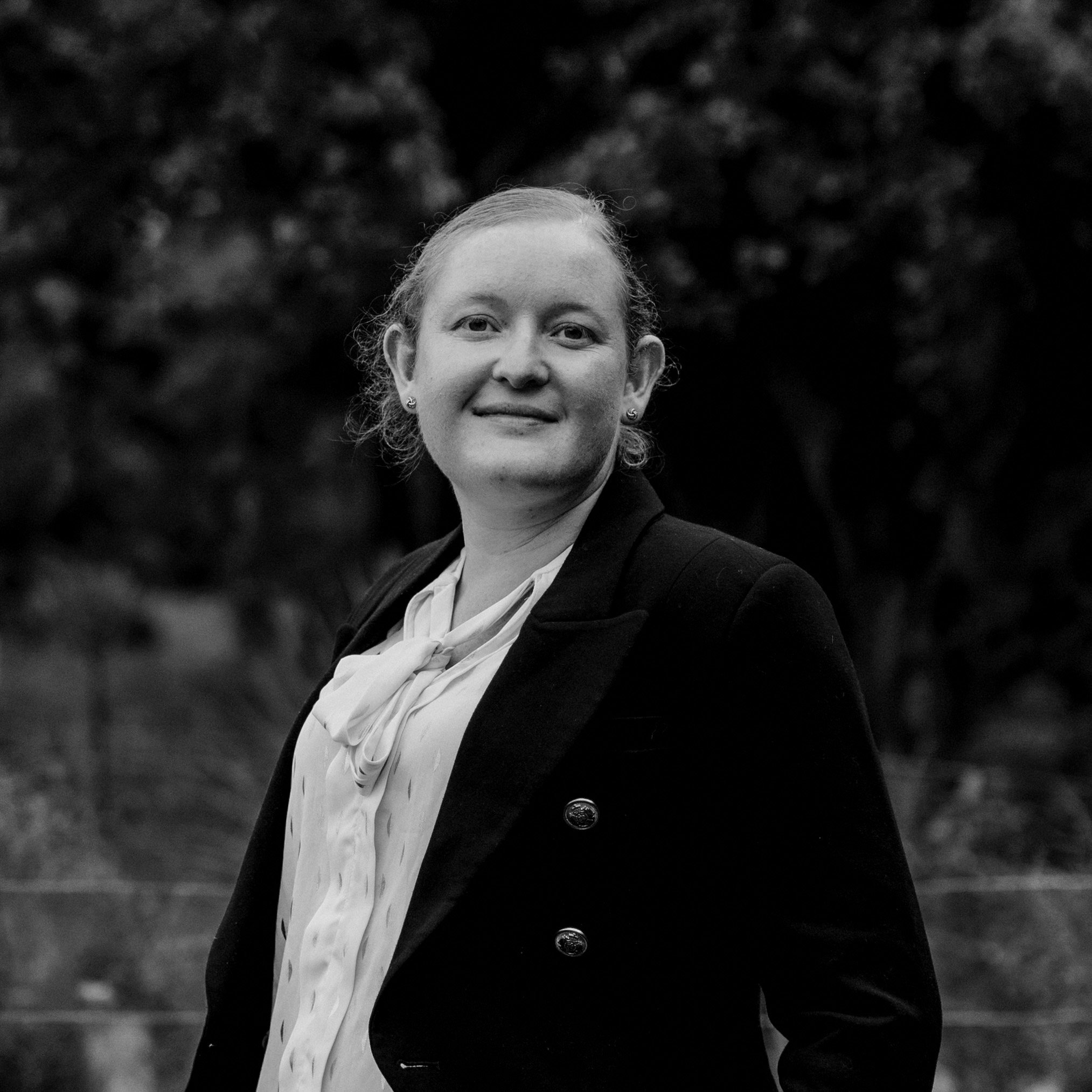 Katie Ramlose
Associate Client Director
Palmerston North
Katie joined NZAB in 2022 after eight years in Agri Banking.
Katie's role with NZAB is to co-lead the client relationship with the Client Director and provide up to date analytics and reporting. Her credit experience in the Agri Banking sector adds great value for our clients.
Katie grew up on both a Dairy and Sheep and Beef farms in the Bay of Plenty before moving to the Tararuas. She thinks this gave her the best of both worlds growing up.
Mobile: 027 325 9355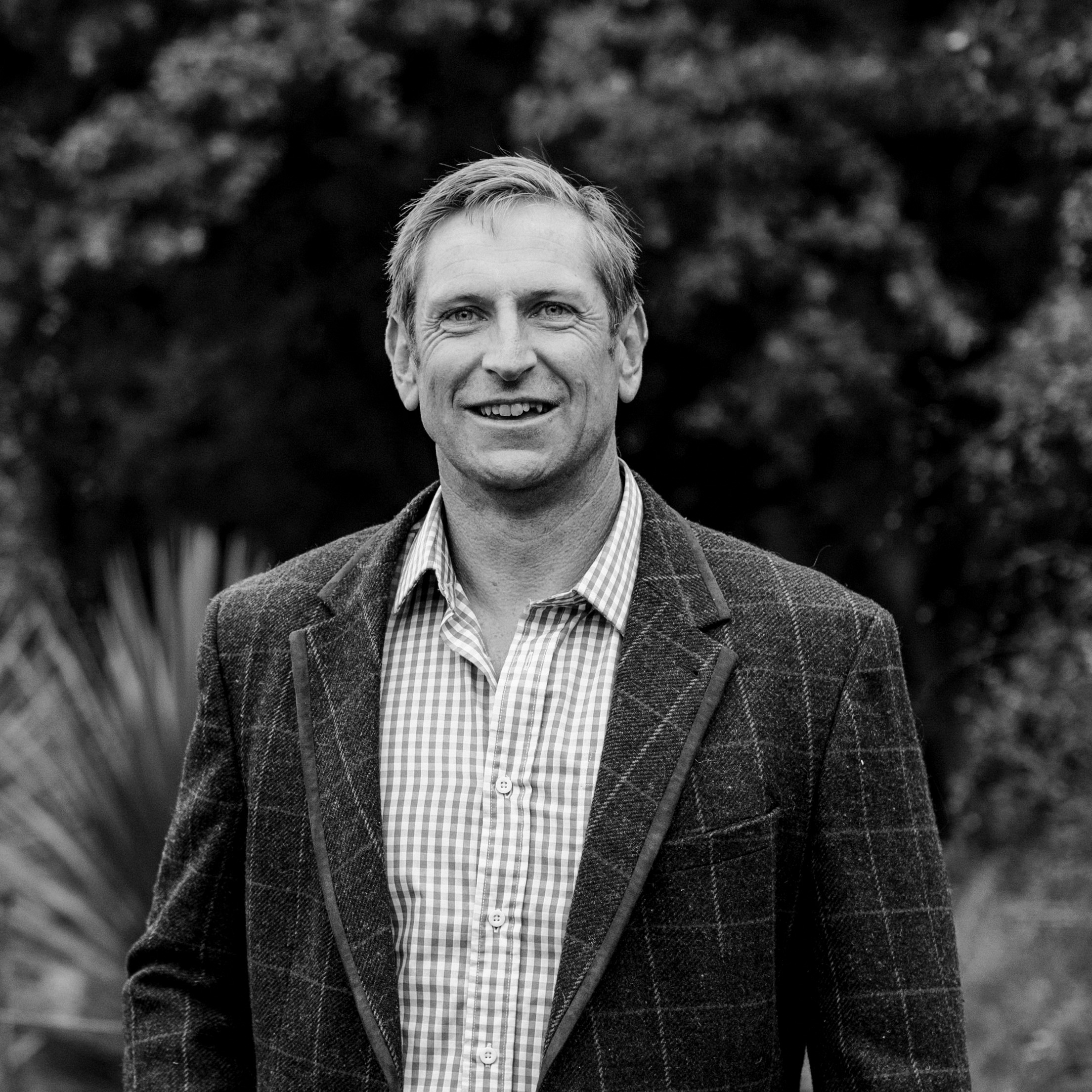 Phil Morgan
Client Director
Taranaki
Phil has extensive experience in the Ag service industry including 15 years of Rural Banking with two of the major Banks, managing a wide ranging portfolio of rural clients.
Phil was born and raised on a Dairy Farm in Kaponga, South Taranaki, and lives on the outskirts of New Plymouth with his wife Tracey and two teenage kids.
With ownership in a Dairy Farm, Phil has a great insight and an in-depth understanding of the day to day requirements and challenges of running a farming business.
Phil's strong financial and credit analysis skills gained from his years of banking, together with comprehensive knowledge of a bank's credit application process, ensures desirable outcomes are achieved for his clients.
Phil enjoys working alongside farmers using his knowledge and experience to help them achieve their goals and to ensure a financially sustainable business.
Mobile: 027 225 8759
Trish Turner
Associate Client Director
Taranaki
Born and bred in Taranaki, Trish grew up on a sheep and beef farm in Eastern Taranaki.
Trish spent almost 20 years in the banking industry, the last 15 years of which were in Agribusiness Banking, primarily working with clients in the dairy and sheep and beef industries. She has gained considerable analytical and relationship management experience from her previous roles.
She and her husband have also owned and operated a small construction business for the past 10 years, giving good insight into the challenges and successes that come with owning your own business. Trish is passionate about helping people get the best from their business and reaching their goals.
Mobile: 021 228 2359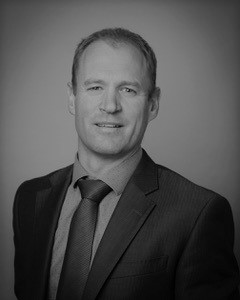 Geoff Pridham
Client Director
Hamilton
Geoff has experienced a number of roles in the private sector, owning and managing businesses as well as running large teams in Commercial & Agri Banking across 13 years with roles in South Canterbury, Waikato, Manawatu and the general lower North Island.
Prior to this, Geoff was based overseas involved in the livestock export trade mainly to the Middle East and Southeast Asia.

Geoff strengths include understanding people, their business and their goals and helping them achieve these.
Geoff comes from a farming background and is still personally involved in the Agricultural sector.
Mobile: 027 232 1516